Audiobooks have revolutionized the way we consume literature, which in turn allows us to listen to our favorite books while commuting, exercising, or even cooking. With numerous apps available, it's essential to find the right one to suit your needs. In this article, we explore the eight best audiobook apps for iPhone users, each offering unique features and vast libraries of books. Say goodbye to boredom and embrace a world of captivating stories and knowledge at your fingertips.
1. Headway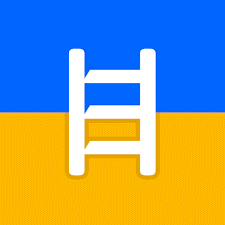 Headway is an exceptional app designed for individuals yearning to broaden their knowledge while grappling with busy schedules. By providing compact learning experiences that easily fit into daily routines, Headway offers an optimal solution for those who find it difficult to allocate time for reading and self-improvement. Users can quickly gain valuable information from top nonfiction books through key insights and summaries in just 15 minutes. The subscription-based Headway app encompasses a variety of tools, including text and audiobook summaries, daily intellectual insights, self-growth challenges, habit-tracking capabilities, customized approaches based on individual goals, and visual explanations. The Headway community, with over 14 million members, serves as an invaluable resource for those eager to benefit from reading but constrained by time limitations.
2. LibriVox
LibriVox is a one-of-a-kind audiobook app that offers a vast library of public domain books narrated by volunteers from around the world. If you're looking for a budget-friendly option or want to explore classic literature, LibriVox is the perfect choice. With thousands of titles in multiple languages, you'll find everything from timeless classics to lesser-known gems. The app also allows you to create custom playlists, add bookmarks, and adjust playback speed. Plus, with no ads or subscription fees, you can enjoy many hours of entertainment without breaking the bank.
3. Bound
Bound brings a unique approach to audiobook listening by allowing users to sync their audiobooks from popular cloud storage services like Dropbox, Google Drive, and OneDrive. This innovative feature means you can purchase audiobooks from a variety of sources and even import your DRM-free files. Bound's clean interface makes it a breeze to control playback and navigate your library. Additionally, the app offers chapter navigation and customizable sleep timers, providing you with a seamless and personalized listening experience. Bound is ideal for tech-savvy users who enjoy managing their digital content across multiple platforms, making it a versatile option in the world of audiobook apps.
4. Chirp Audiobooks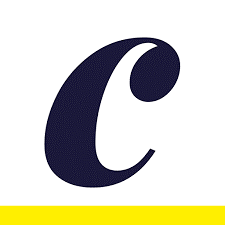 Chirp Audiobooks distinguishes itself from other audiobook apps with its daily deals on popular titles. With these limited-time offers, you can quickly expand your library without emptying your wallet. Chirp's user-friendly interface and personalized recommendations based on your listening history make it simple to discover new books. Covering a wide range of genres and authors, Chirp's library ensures that there's a book to pique everyone's interest. Chirp also offers a seamless listening experience by providing audiobook downloads, which means you can enjoy your favorite titles even when you're off the grid.
5. Libro.fm
Libro.fm is the audiobook app for book lovers who want to help their local independent bookstores. When you sign up, you can select a bookstore to receive a portion of your subscription fee. Libro.fm offers a monthly membership plan that includes one audiobook credit and a 30% discount on additional purchases. With a diverse library of over 325,000 titles across all genres, you're sure to find the perfect listen. The app also offers adjustable playback speed, bookmarks, sleep timers, and offline listening, making it a fantastic option for socially conscious audiobook enthusiasts.
6. Amazon Kindle
Amazon Kindle is a flexible app that offers not only eBooks but also a vast selection of audiobooks through its integration with Audible. The app's standout feature is the Whispersync technology, which lets you easily switch between reading and listening, making it perfect for users who love both formats. Amazon Kindle ensures a faultless experience when transitioning between devices, so you never lose your place again. Moreover, the Kindle app offers access to Audible-exclusive titles and author-narrated books, giving users a one-of-a-kind listening experience.
7. SimplyE
SimplyE is a game-changer for public library patrons, offering access to a vast collection of audiobooks and eBooks from your local library. All you need is a library card, and you can enjoy thousands of titles for free. This app supports multiple library cards and allows you to search and borrow titles from different libraries in your area. In addition to its vast collection, SimplyE also provides reading recommendations from librarians, helping you discover new titles based on your interests. This app is perfect for readers who want easy access to digital content without incurring additional expenses.
8. Barnes & Noble NOOK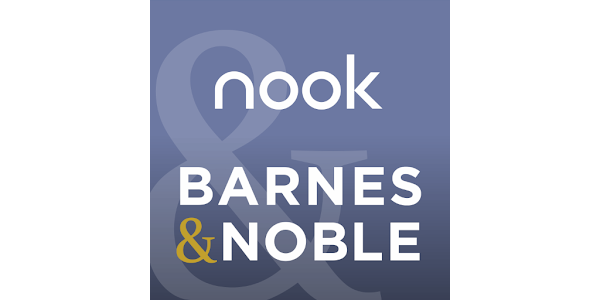 Barnes & Noble's NOOK app is a versatile reading solution that includes a dedicated audiobook section. With a massive selection of titles across various genres, the NOOK app offers something for everyone. The app provides expert recommendations, bestsellers, and exclusive content from popular authors. NOOK's unique feature is its integration with B&N Readouts, which offers users a daily dose of free book excerpts, magazine articles, and previews. This allows you to sample new content before making a purchase, making it easier to find your next great listen. Additionally, the app allows you to store your library in the cloud, providing seamless access across devices. If you're already a fan of Barnes & Noble's eBook selection, the NOOK app is a perfect addition to your digital reading experience.
Final Thoughts 
Whether you're new to audiobooks or an avid listener, these eight audiobook apps for iPhone offer a diverse range of features, libraries, and experiences to suit any preference. From supporting local bookstores with Libro.fm to accessing your local library's digital collection through SimplyE, there's an app for every book lover. So, download one (or more) of these fantastic apps and embark on a new literary adventure today.