With the countdown to the festive season well and truly on, it's time to start thinking about the decorations and that includes your lighting. Whether you're looking to recreate a magical winter woodland in your back garden or simply a warm inviting atmosphere at your front door, Dobbies has something to help you do Christmas your way.
Not your average garden centre, Dobbies has everything you need to put on a dazzling display this December and add some sparkle to your home, with bold decorations for maximum impact.
Create a scene fit for a winter wonderland with some magical woodland animals. From polar bears, reindeers and robins, these delightful festive characters will brighten up your outdoor space and create a magical view from your window. Priced from £34.99 for the outdoor reindeer, £269 for the rattan stag and £299 for the LED stag, there are various price points to suit any budget.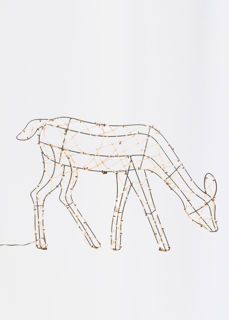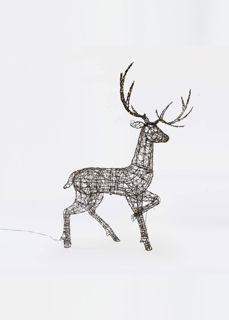 If you are hosting a festive party or Christmas dinner, why not create atmosphere that makes an impact both inside and out. Dobbies' LED window decoration wooden stars are perfect for bringing your window to life, and the star theme can continue inside with Dobbies' Indoor hanging LED paper stars.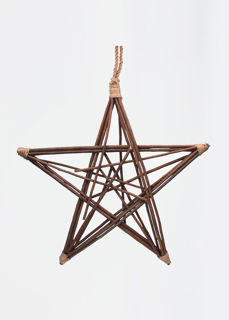 LED Indoor hanging LED paper star, £7.99 each
Sometimes the simplest ideas are the best. For a light display to envy the winter night sky, you can't go wrong with a spattering of fairy lights across the garden. From hanging icicle lights, warm white lights and multi-coloured LED lights Dobbies has a selection of twinkling lights to make you the envy of your neighbourhood. Wrap lights around existing trees, add extra star power to your hanging wreath or illuminate your doorway arch all with a simple string of lights.
Rebecca Stanton, Dobbies' stylist gave these top tips when it comes to styling up your festive outdoor spaces:
At Christmas you can never have too many lights so don't be scared to go big! Keep your lights all the same colour and tone to keep the sophisticated look.
Remember your lights are not just to be admired from the outside but they are also for you to enjoy from the comfort of your couch. Bear that in mind when you are positioning them and make sure you get the best view from both angles.
Use lighting to welcome your guests. If you are hosting at Christmas you can use lights to create a really welcoming doorway. You can line your pathway with something simple like Dobbies' Candy Cane stakes or simply drape your entranceway with twinkling lights for a welcome to remember.
Have a bit of fun with your outdoor lights. Add statement light characters or outline trees with something with the aww factor like these cute little Reindeer string lights. Tis the season to be jolly after all!
Find out more at www.dobbies.com