Robert Lindsey known in the Electronic Dance Music industry as "Bobby Blakdout" & known for his freestyles under his Rap/Hip Hop alias "Gucci Savage". Remember to follow his official Instagram @DayumBobby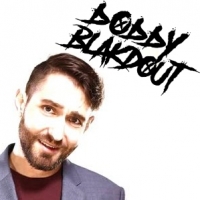 Hailing from New York, DJ/Artist/Producer and Label Founder, Robert Lindsey, known in the music industry as Bobby Blakdout or Gucci Savage moved with his family to Florida at a young age.
Not long after he was being ranked the "#1 Dubstep DJ Globally" on Reverbnation.com in 2015 and 2016 while also hitting the Dubstep and EDM Top Charts on Soundcloud and bringing artists like Boogie T, IKAX, Soundwave and under his wing.
His music can be heard on the radio as well as a variety of online publications and all major streaming platforms.
Robert has performed as "Bobby Blakdout" Mainstage with artists including AFK • AU5 • AB THE THIEF • ATLIENS • CHVMSI • BADKLAAT • BAILO • BOOGIE T • BUKU • CRANKDAT • EDDIE GOLD • GUCCI SAVAGE • HXV • HYDRAULX • JPROPPA • LEAH CULVER • LUMBERJVCK • MEAUX GREEN • MANTIS • MIDNITE PANDA • PRISMO • TOMMY TRASH • TROLL PHACE • REKOIL • SLIINK • SUBTRONICS • SUNDAY SERVICE • VALENTINO KHAN • VICTOR NIGLIO • WE'RE NOT FRIENDS • BOTGORE AS WELL AS MANY MORE TALENTED ARTISTS AND DJS.
Bobby Blakdout aka Gucci Savage aka Robert Lindsey has done 100's of millions of streams across multiple streaming platforms independently with his self produced album "It's Gucci Savage Baaaby" hitting over 5 MILLION STREAMS and counting ON SPOTIFY ALONE!
For more information visit BobbyBlakdout.com
Follow Bobby Blakdout – BobbyBlakdout.com
https://g.co/kgs/kJ3o72
https://twitter.com/bobbyblakdout
https://facebook.com/bobbyblakdout
https://instagram.com/dayumbobby
Follow Gucci Savage – GucciSavage.com
https://g.co/kgs/5fG5KH
https://twitter.com/theGucciSavage
https://www.instagram.com/theGucciSavage/
https://www.facebook.com/theguccisavage/
Follow the Label, Blak'd Out – BlakdOut.com
https://www.instagram.com/blakdout
https://www.twitter.com/blakdoutrecords
https://www.facebook.com/blakdout
https://g.co/kgs/8N9eY6
Source Cited:
https://vertexviral.com/news